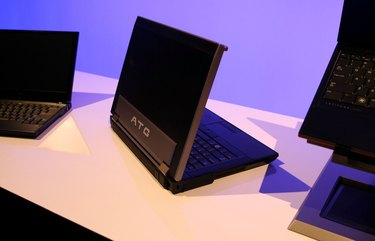 Mouse drift is a common problem on Dell laptops. The issue is characterized by the mouse cursor floating, or "drifting," across the screen without the use touching the laptop's mouse or trackpad. The only time this is known to happen, however, is when a USB mouse is attached the computer. The cause of the drifting cursor is essentially a power struggle between the USB mouse and the laptop's trackpad. To fix the error, you will need to change some settings in your computer's BIOS.
Instructions
Step 1
Make sure your USB mouse is firmly connected to a USB port on the computer.
Step 2
Save all data and exit every program.
Step 4
Press F2 repeatedly as soon as the Dell logo appears on the screen. If the computer continues to boot into Windows, you did not press F2 in time. Restart your computer again, and repeatedly press F2 to enter the system BIOS.
Step 5
Press the Alt and P keys on your keyboard simultaneously until you find the "Pointing Device" heading. Depending on the model number of your Latitude, this setting should be on the third or fourth page.
Step 6
Use your up and down arrow keys to highlight the "PS/2-Touchpad" option.
Step 7
Press the right arrow key on your keyboard to change the setting from "PS/2-Touchpad" to "PS/2."
Step 8
Press the "Esc" key on your keyboard to close the BIOS.
Step 9
Choose the "Save and exit" option when exiting the settings.
Step 10
Tip
Your computer's trackpad will continue to function normally, but preference has now been given to the USB mouse. Therefore, whenever the USB mouse is plugged into the computer, the drifting problem should not occur. In older models of the Latitude product line, this setting change will completely disable the trackpad whenever the USB mouse is plugged in; it will regain full functionality when the USB mouse is removed.