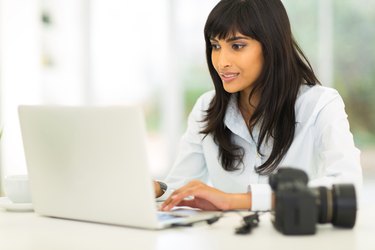 File Allocation Table, or FAT, is a filing system used in computer memory systems and cards, such as those manufactured by SanDisk. There are 12-, 16- and 32-bit versions of the FAT system. Because of the significant amount of memory capacity associated with the SanDisk card, it is a popular choice for portable data storage. While the FAT system is used less often than NTFS, it is still used by those who wish to use it on both PCs and Macs.
Step 1
Insert the SanDisk card into a multi-card reader. New computers usually come with a multi-card reader. If you don't have one, you can purchase internal and external readers. Make certain the SanDisk card is in the correct slot on the multi-card reader.
Step 2
Right-click on the Windows "Start" button.
Step 3
Select "Open Windows Explorer."
Step 4
Find the SanDisk card in the menu pane on the left.
Step 5
Right-click the SanDisk card icon.
Step 7
Select "FAT (Default)" under the File System drop-down menu.
Step 8
Adjust the "Allocation Unit Size" using the drop-down menu, if necessary. The default FAT16 allocation unit size is 16 KB, but you can change it up to 32 KB.
Step 9
Click the "Start" button on the "Format" window after making any desired changes. Click "Yes" on the warning pop-up window to start the formatting of the SanDisk card.
Step 10
Click the "Close" button on the Format window to complete the process.