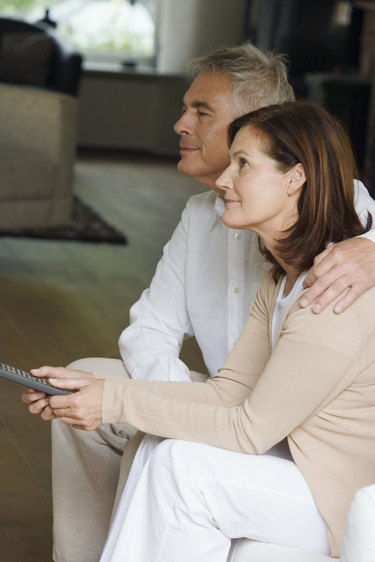 In the United States, all full-powered television stations had to switch from analog broadcasting to digital by June 1, 2009. Because of the high number of analog TVs in use, the government provided citizens with two $40 coupons at the time as reimbursement for digital television adapters, also known as digital converter boxes, which convert digital signals back into an analog format. With these coupons, people could typically acquire digital-to-analog boxes at little to no cost. Although that program is no longer available, several other options exist to help seniors using analog TVs procure free DTA boxes.
Step 1
Use an online sharing or bartering website, such as Freecycle, FreeSharing, Freegle, vSkips, Tradeaway or U-Exchange (see Resources), to find someone that has a digital converter box, or even a used digital TV, that they no longer need. Review current listings for offers. Additionally, post a request describing your situation and that you're interested in free aid or a trade.
Step 2
Check the free or give away sections, or make a request for assistance, in the classified ads published in offline and online newspapers local to your region. Additionally, check classified ad websites that offer regional listings, such as Craigslist or Backpage (see Resources).
Step 3
Explain your situation, or the situation of a senior citizen you're helping, to the representative of a local nonprofit organization, such as a church or senior center. Ask if the organization has access to a donated digital-to-analog converter box or can connect you with someone willing to part with one.
Step 4
Contact your cable provider if you have service, but need a DTA box for an analog TV you added to another area of your home for yourself or a senior living with you. Ask if the company has a different cable package that includes the extra box at no additional cost. If you don't currently have cable, contact local providers and ask for information about limited or expanded basic service packages bundled with a free box.