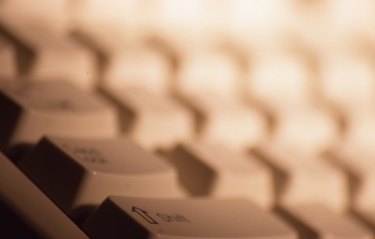 Many Kyocera phones are equipped with a camera that can be used to take pictures at any time. You can transfer a picture from your Kyocera phone by syncing the phone with your computer or by sending the picture as an MMS message. A MMS message is similar to a text message, but it contains a media file such as a picture or video. After you transfer the picture, you can choose to keep the file on your phone or delete it.
Syncing
Step 1
Connect the Kyocera phone to your computer using a USB cable. Close any pop-up windows that may appear.
Step 2
Select "Start," then "My Computer." Double-click the Kyocera phone's icon in the "My Computer" window.
Step 3
Locate the picture you want to move, then drag the file to the computer's desktop.
Step 4
Disconnect the phone from the computer.
MMS
Step 1
Press the "Menu" key on the phone, then select the pictures folder.
Step 2
Select the picture you want to send, then press the "Menu" key.
Step 3
Select "Send as MMS," then enter the recipient's mobile number. You can also enter an email address.
Step 4
Press "Send" to deliver the picture to the recipient.