Many Kyocera phones are equipped with a camera that can be used to take pictures at any time. You can transfer a picture from your Kyocera phone by syncing the phone with your computer or by sending the picture as an MMS message. A MMS message is similar to a text message, but it contains a media file such as a picture or video. After you transfer the picture, you can choose to keep the file on your phone or delete it.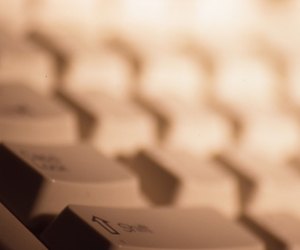 Syncing
Step
Connect the Kyocera phone to your computer using a USB cable. Close any pop-up windows that may appear.
Step
Select "Start," then "My Computer." Double-click the Kyocera phone's icon in the "My Computer" window.
Step
Locate the picture you want to move, then drag the file to the computer's desktop.
Step
Disconnect the phone from the computer.
MMS
Step
Press the "Menu" key on the phone, then select the pictures folder.
Step
Select the picture you want to send, then press the "Menu" key.
Step
Select "Send as MMS," then enter the recipient's mobile number. You can also enter an email address.
Step
Press "Send" to deliver the picture to the recipient.