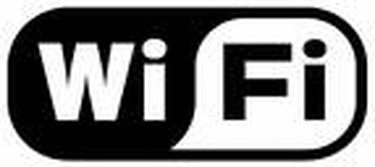 Getting free internet is not impossible and it's a great way to get on the internet without having and internet service bill each month. To learn how to get free wireless internet (Wi-Fi), read the article steps below.
Step 1
Go to your local library and use their free wireless network. Most libraries have free Wi-FI All and can be used at all times while the library is open. Take your laptop and connect to the wireless network by looking for a connection with the library's name. The Library's wireless network is not secure so information sent from or to your laptop can be captured by anyone else with a wireless device and the appropriate software, within a few hundred feet, so don't try doing any banking or doing anything that involves your personal private information such as credit card information.
Step 2
Get free wireless internet by connecting to an unsecured network from someone in the area. Search for an unprotected internet connection and once you find an unprotected connection, connect to it and then you can start using the internet. Because you are connecting to an unencrypted connection, again, don't do any banking or use your credit card to make purchases.
Step 3
Get free internet by signing up with Netzero. Netzero offers free internet connection. It's free because you will have a lot of banner ads on your screen. So if you can get by seeing banner ads on your screen while using the internet, you should think about getting free internet through Netzero.