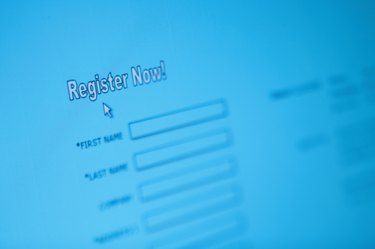 There are many ways to earn money online, but one of the more popular methods is offer completion. You register with an offers website and receive a small amount of money each time you fill out a form on a website. Once you earn a certain amount of money, the offers website will pay you, either electronically or by check. There are a few different offers websites to choose from, but you don't have to use just one. Signing up with different websites can help you earn some extra money.
Step 1
Sign up with CashCrate. CashCrate is a free service that connects you with websites that want information. Each time you visit one of the CashCrate partner websites and fill out the forms, you earn a predetermined amount of money. When you reach a certain amount, CashCrate sends you a check.
Step 2
Register with Treasure Trooper. This service, like CashCrate, pays you for completing website forms with your information. In addition to earning money for each completed form, you can also earn points that can be used to purchase goods in the Treasure Trooper store.
Step 3
Visit the SendEarnings website and sign up. You can get paid by completing forms with your information, and can also earn money by reading email messages, shopping online through cash-back programs and redeeming online coupons.