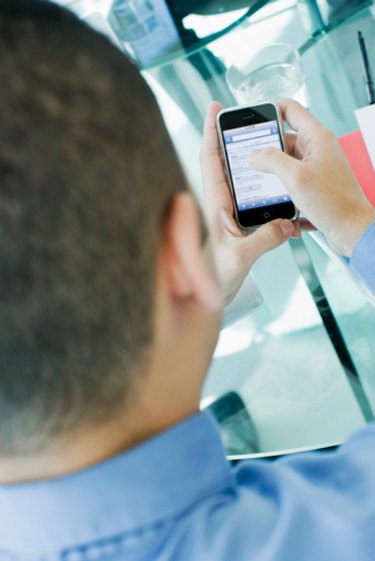 Apple's iPhone features the ability to customize your phone by adding applications (apps) to your phone from Apple's App Store. Apple offers both paid and free applications in the App Store. At times, you may wish to remove an installed app from your iPhone. If you have downloaded and installed an application from the App Store on your iPhone, you can get rid of the application with one touch directly from the iPhone's home screen.
Step 1
Press and hold the icon for the application you want to delete.
Step 2
Wait until all of the icons on the home screen start to shake (approximately three seconds).
Step 3
Remove your finger from the screen.
Step 4
Tap the "X" located in the upper right corner of the icon you want to delete.
Step 5
Confirm that you want to delete the application and its corresponding icon from your iPhone. The application will automatically delete from your iPhone.
Step 6
Press the round button at the bottom of the iPhone's screen to exit the application removal.