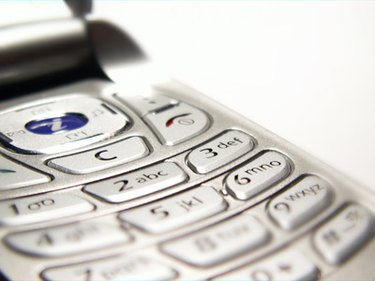 Having Internet access on your mobile phone is really handy for checking your email and reading the latest news while waiting in line at the grocery store. But paying for your Internet access can be pretty costly. The following hack is easier to do than you might have thought and, once completed, you will have Internet access on your LG brand phone that costs nothing more than standard cell phone minutes.
Step 1
Visit the website no-IP.com. Download the free trial program and change your regular IP address to a dynamic IP. Go to "Configuration" and change the current port to "8080" so that it will be accepted by your LG phone.
Step 2
Open your LG brand phone. From the menu screen, press "0" to access the service menu.
Step 3
Wait for the phone to ask you for a service code. When it does, enter "000000" as the service code.
Step 4
Select "WAP Settings" from the service menu. Then go to "Proxy Address Settings" to change both your primary and secondary proxy address settings.
Step 5
Delete the current primary and secondary proxy address settings. Enter the dynamic IP address that your received from no-IP.com. Press "OK" twice when prompted, then press "Clear."
Step 6
Change your mobile homepage. Delete your current cell phone service provider homepage from your phone. Enter mobile.google.com and press "Set" to confirm. You will see a message telling you that your phone has been reset and then your phone will restart. You now have Internet access on your mobile phone that costs nothing but cell minutes.