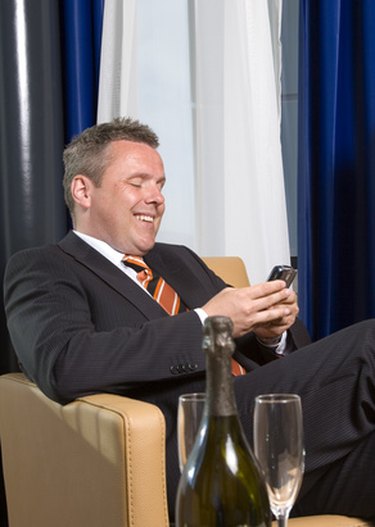 There are several ways to hide iPhone apps. You can move the apps you want to hide to distant Home screen pages so that they are not immediately visible. You can shroud them inside a folder. You can restrict their use or simply delete them from your device.
Reorganize Apps
Step 1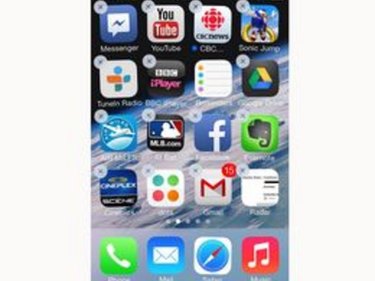 Press and hold an icon on the Home screen until it begins to jiggle along with all other apps, including the ones you want to hide.
Step 2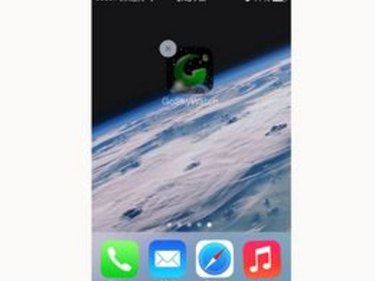 Press and drag the icon of an app you want to hide to the right edge of the screen. This will drop your app on a new Home screen page and visually separate it from your other apps. Drag again to the right to place the app farther away from your main Home screen page. The 11th Home screen page will be the farthest you can go.
Step 3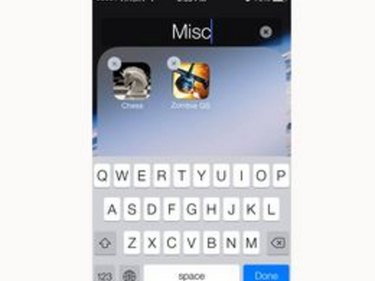 Place all the apps you want to hide on the same distant Home Screen page, and then group them all in a folder to save on Home screen space. Create the folder by dragging one app over another, then renaming the folder to something like "Miscellaneous." You can drag up to 12 apps into this folder.
Step 4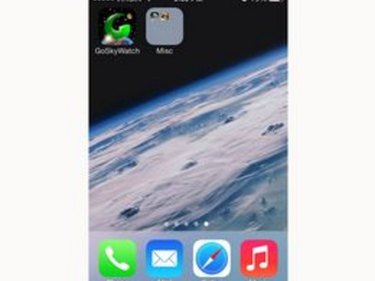 Press the Home button to stop the jiggling, save your folder and set your new app hiding place. You will no longer see the apps you have hidden unless you flick to the page on which you dropped them.
Use Restrictions
Step 1
Enable "Restrictions" on your iPhone to hide some of the native apps that came packaged with your iPhone operating system, but which you never use. You cannot delete native apps from your device.
Step 2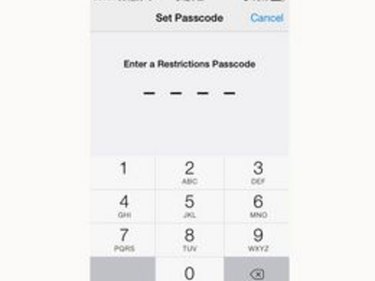 Go to "Settings" on your Home screen, then "General," then "Restrictions." Tap "Enable Restrictions," enter your four-digit pass code and then reenter it when prompted.
Step 3
Toggle "Off" on any of these native apps that you would like to hide -- Safari, YouTube, Camera, iTunes and FaceTime. Press the Home button to return to your Home screen; the native apps you have restricted will no longer appear.
Delete Apps
Step 1
Launch iTunes on your computer and then connect your iPhone to it. Click your iPhone's button in the upper right. Click the "Apps" tab, then check the "Sync Apps" box if it appears.
Step 2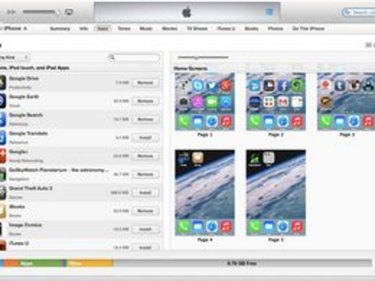 Click on "Sync" in the lower right-hand corner to back up your iPhone applications.
Step 3
Delete the apps you've been wanting to hide directly from your iPhone. To restore them, use iTunes to place a check mark in the box by each app's name in the "Apps" tab. Click "Apply" and then "Sync" to reinstall the app on your iPhone.
Tip
In hiding apps by reorganizing your Home screen, you can reverse Steps 2 and 3. Create and name a folder first, then drag the folder containing all the apps you want to hide to a distant Home screen page. To disable the "Restrictions," tap "General," then "Restrictions" and then enter your pass code. Tap "Disable Restrictions" and then enter your pass code again. If you forget your pass code, you will have to restore your iPhone software from iTunes.