People love Facebook because it makes it easy to connect to friends and loved ones you may not have heard from in a while. One major appeal to Facebook is the ability to find old classmates and see how they've changed over the years. They can't find you if you do not use your real name, and vice versa. However, there is a way to get around this and still allow yourself to be identified.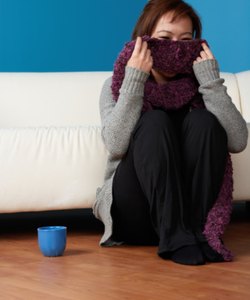 Step
Log in to your Facebook account, click "Account" and choose "Account Settings" from the drop-down menu.
Step
Click "Change" where it says "Your Real Name."
Step
Type your pseudonym or make one up. Facebook doesn't allow initials and nicknames can only be used in the following format: "First Name, Nickname, Last Name." The only way to hide your full name is to use a fake one.
Step
Click "Save Changes" to confirm.