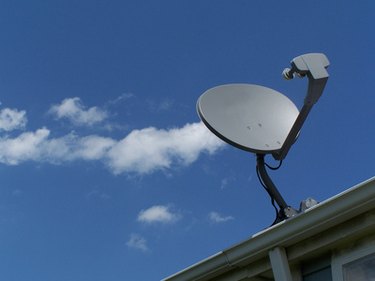 DirecTV is one of the leading satellite TV providers in the United States, with over 12 million subscribers. Their programming packages can include a receiver box/DVR equipped to display the HD channels available when connected to an HDTV. Though these receivers and HDTVs are sophisticated pieces of equipment, they are designed to be quite easy to connect, with two types of cables to choose from that enable HD video.
Step 1
Choose the type of cable connection to use based on the input ports available on your new HDTV. All models offer at least one of both the HDMI (single rectangular port, tapering on the bottom) and component video (five-pronged--red, blue and green for video, red and white for audio) inputs; DirecTV HD receivers also offer both.
Step 2
Purchase the selected cable if it did not come with either component. Prices for brand-name cables can be a bit high in stores; less expensive ones that work equally as well can be found online and at discount outlets, in most cases.
Step 3
Connect one end of the cable from the output on the back of the DirecTV receiver to the corresponding input port on the TV.
Step 4
Connect a digital audio cable, either coaxial or optical (TOSLINK), from an output on either component to an input on your home theater stereo receiver--if you have one--to access the surround sound audio available with some programs and channels.
Step 5
Turn on both components and set the TV to the selected device input (CBL/SAT, component, or HDMI1) to view DirecTV programming.