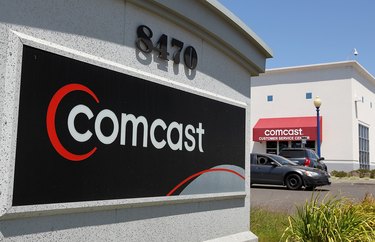 Whether buying a new television or ordering new cable service, connecting your JVC TV doesn't require waiting for an appointment with a cable technician. It only takes a moment to connect your television to your cable service yourself. There's no need for any tools to complete the connection. With only a coaxial cable and an audio/video cable, you will have your JVC TV hooked up to your cable service without missing a single show.
Step 1
Attach the coaxial cable to the wall and the Antenna In or Cable In connection on the cable box. Connect the cable directly to the television if using cable service without a converter box.
Step 2
Plug in the HDMI, component or composite cable from the back of the converter box to your JVC television.
Step 3
Turn on your television and cable box to test your cable signal on your television. Call the cable company if the service doesn't work but all the cables are correctly connected.