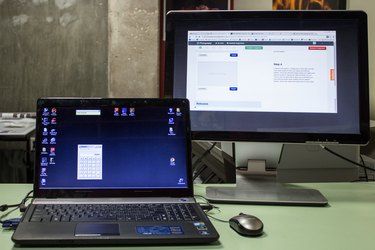 If you own an Acer Aspire laptop and want to utilize an external monitor for added screen space or increased productivity, you may be happy to know that the process is straightforward. This guide will show you how to connect your Acer Aspire laptop to an external monitor.
Connecting your Acer Aspire Laptop to an External Monitor
Step 1
Locate the female "VGA Out" port on your Acer Aspire Laptop.
Step 2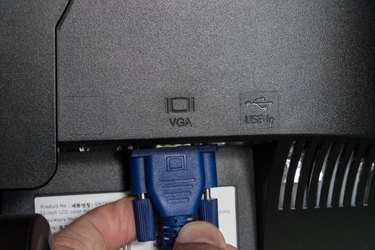 Connect one end of the VGA cable to the VGA out port and the other end to your external monitor's VGA input.
Step 3
If your laptop is already powered on and running Windows Vista or Windows 7, it should automatically detect the new monitor and a prompt will appear asking you which settings you would like to apply. If it does not, or you are running Windows XP, you may have to go into your "Display" properties or simply hold FN while pressing F4. This will allow you to cycle through display options which include cloning your screen or extending your display to the second monitor.
Step 4
Consider your options. Cloning your screen gives you the exact same image on both your laptop and external monitor. Choosing extended display allows your laptop and external monitor to display two different things at once. There is also an option which allows you to primarily use your external monitor while shutting off your laptop's display. Choose the option that works best for your setup.