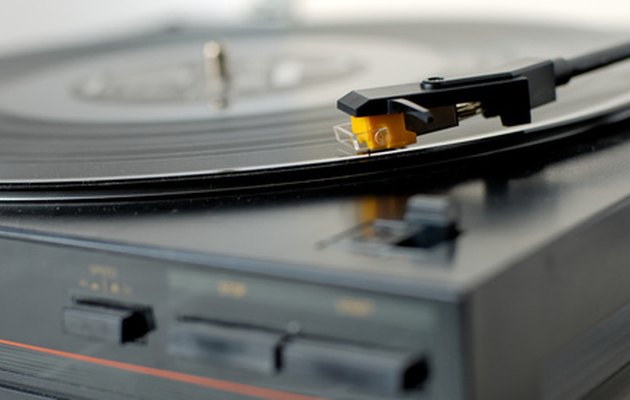 A home audio receiver allows you to listen to the radio, input sounds from external devices like an MP3 player and connect to other audio receivers like a cassette deck or record player. With extra speakers you can connect two receivers together and boost up the sound output of your entire system. If you have two audio receivers and want to hook them together, you can easily do it yourself.
Step 1
Plug one of the audio receivers into the wall and locate the output on the device. It is typically located on the back and will be red and white jacks next to each other, labeled "Output."
Step 2
Plug the other receiver into the wall and locate its input. This should also be on the back, being two red and white jacks labeled "Input."
Step 3
Plug the RCA cable into the "output" on the first device and into the "input" on the other one. Make sure to match up the red and white tips of the cable to the color of the input and output jacks, otherwise you won't have the correct stereo coming from the speakers.
Things You'll Need
2 audio receivers with RCA output and input

RCA connector cable (red and white tips)