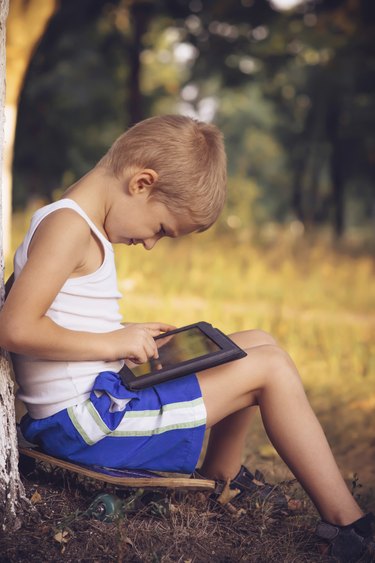 While the Windows operating system comes complete with the tools you need to access the Internet, view photos, listen to music or watch videos, there are no card games like Windows Spider Solitaire installed that you can play. If you are running Windows 8.1 and have a working Internet connection, however, you can install Spider Solitaire for free from the Windows Store. Spider Solitaire is already installed on Windows 7 systems, but you need to turn the app on before you can play.
Step 1
From the Start screen, launch the Windows Store.
Step 2
Type "Spider Solitaire" in the search box and then tap "Spider Solitaire Collection Free" in the results listing.
Step 3
Tap "Install," wait for the notification that the game was installed and then close the Store app.
Step 4
From the Start screen, tap "Search," type "Spider" in the search box and then tap "Spider Solitaire Free" to launch the game.
Windows 7
Step 1
Launch the "Control Panel," click "Programs" and then "Turn Windows features on or off."
Step 2
Click the "+" button on the "Games" folder to expand the listing of games available to install.
Step 3
Check the "Spider Solitaire" check box and then click "OK" to install the game.