Formerly called "CutePDF Printer," CutePDF Writer is a free software utility for creating portable document format, or PDF, files. Simple to create and open, PDF files are the accepted industry standard for reliable file exchange. While users can create PDF files with Adobe's Acrobat software, or with OpenOffice, CutePDF Writer makes it possible to publish PDF files from anything that you can print in Microsoft Windows.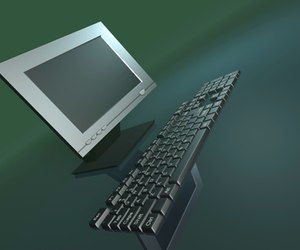 Step
Download the CutePDF software utility (a link is provided in the Resources section below).
Step
Download the PS2PDF converter "Ghostscript" (a link is provided in the Resources section below).
Step
Install Ghostscript, the PS2PDF converter, by clicking the "converter.exe" file. If you are running as administrator, the system will ask if you wish to allow or block the program. Once you have allowed it, a small gray box will pop up with the option to set up. Click the "Setup" button and allow the program to install.
Step
Double click the "CuteWriter.exe" file to install. Click "Run" to start the installation. If necessary, grant the CutePDF Writer program installation access by clicking "continue" when prompted.
Step
Click the "Next" button on the "Welcome to CutePDF Writer Setup Wizard" page to proceed.
Step
Read the licensing agreement and click the first circle to select "I accept the agreement." Once you have agreed, click "Next" to proceed with the installation process.
Step
Accept or decline the toolbar downloads by checking, or unchecking, the three boxes. Click the "Next" button to proceed. The toolbar installation is optional, not required, even though it says "Recommended" at the top of the box.
Step
Click the "Install" button to complete the CutePDF Writer's installation process. Click the "Back" button to return to any of the previous steps. Allow the quick installation to run. CutePDF writer gives no installation complete messages, but does have a warning if installation fails.
Step
Open a print ready program, such as Microsoft Word or WordPad, and make a test file. Type a few words in the document and click the "Print" button. From the printer name drop-down list, select "CutePDF Writer" and click the "Print" button to create the PDF test file. Save the file when prompted to do so, and then open the test file to check that it was properly created.