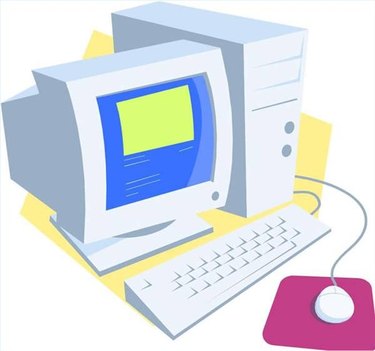 Linux is an operating system that is slowly but surely taking the computer world by storm. Designed by a tight-knit community of developers, Linux is completely free and 100 percent legal. Every program you would use on another operating system has a free and worthwhile equivalent in Linux. By installing a program called WINE, you can also use any program you would have used in Windows in Linux. Use this article as a guide as you install the Windows Media Player in Linux.
Step 1
Install WINE. WINE is a utility that emulates the Windows operating system inside Linux. What this means is that the program tricks your computer into thinking it is running Windows so that it can install and use Windows-specific programs. To download and install WINE, select "Add/Remove" from the "Applications" menu and type "WINE" into the box that appears. Check the box next to "Wine" in the menu and select "OK" to download and install the program.
Step 2
Download the Windows Media Player installation file. This is one executable file that, when run, installs all necessary system files to your computer. You can download this file by selecting the "Download" link from http://www.microsoft.com/windows/WindowsMedia.
Step 3
Execute the Windows Media Player installation file. Normally, Linux wouldn't know what to do with a file with an .exe extension, as that is not a Linux file format. However, now that WINE is installed, Linux will know to automatically open the Windows Media Player .exe file with WINE once selected. Simply follow the onscreen instructions in order to complete the installation.