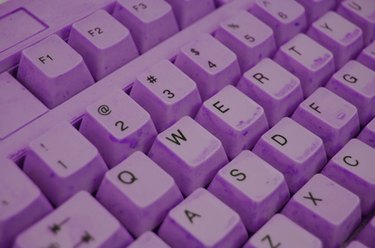 The Dell Studio line of laptop computers offers an optional backlit keyboard feature on its models. The backlit keyboard is a convenient illumination system that provides a soft light allowing you to work in an otherwise dark setting. Dell's backlit keyboard can be toggled through three states of illumination. Adjusting the light intensity is a straightforward process.
Step 1
Press and hold the Function (Fn) key on the Dell Studio keyboard.
Step 2
Press the right-arrow key to activate the backlit keyboard.
Step 3
Press the right-arrow key again, still holding down the Function key, to toggle the keyboard through its three illumination modes: full intensity, half intensity and off.
Tip
The keyboard sequences only work if your Dell Studio laptop came with an optional backlit keyboard.