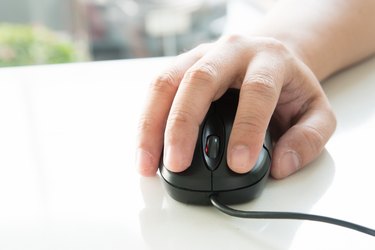 In most situations, eBay does not allow users to lower the maximum bids they have placed on eBay auctions. Mistakes do happen occasionally, however, and eBay will allow a user who has entered an incorrect bid amount to correct his mistake and enter a lower maximum bid. Before a lower bid amount can be entered, the original bid must first be retracted by eBay. Once the original bid is retracted, the new bid amount is entered by the user.
Step 1
Click the "My eBay" link in the upper right corner of any eBay page to access your personalized eBay buying and selling page. You will be prompted to sign in to your eBay account if you aren't already signed in.
Step 2
Locate the auction you wish to lower your maximum bid on in the "Bidding" portion of your "My eBay" page. Click the link to the auction to access the auction page.
Step 3
Locate the item number in the "Other Item Info" section on the right side of the auction page. Write the item number down or highlight it with your mouse and press "Ctrl" and "C" on your keyboard to copy the item number into your computer's memory.
Step 4
Navigate to the eBay bid retraction form (see Resources). Enter the item number or press "Ctrl" and "P" to paste the number into the form from your computer's memory. Choose an explanation of your retraction request from the drop-down menu, then click "Retract Bid."
Step 5
Return to the item page once the retraction is complete. Enter your new maximum bid amount and submit your bid. Your new bid should be entered as soon as possible after retraction.