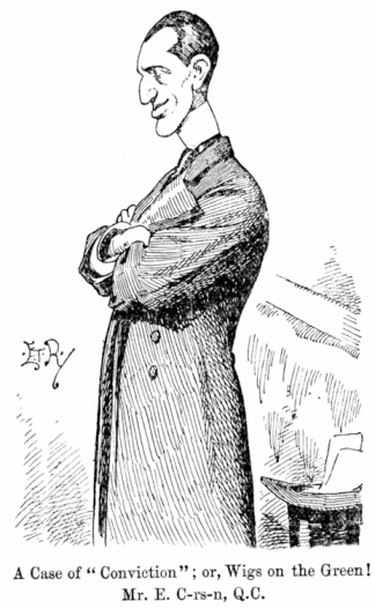 It is always impressive when people have personalized caricatures or avatars that they have created themselves. While the thought of creating a caricature of yourself or a friend from scratch sounds daunting and potentially expensive, the process is not as complicated as it seems. It only requires that you have a good photo to work from and the ability to download a free trial of Adobe Illustrator and shouldn't take more than an hour. Because a caricature exaggerates physical characteristics to inspire humor, have fun shrinking or enlarging features from hairstyle to eyes to ears.
Step 1
Choose a photo to use. The best photos focus on only one close-up subject, have a plain background and do not have too many complex patterns or hard to draw clothing prints in them.
Step 2
Visit the Adobe website to download a free trial of Adobe Illustrator.
Step 3
Open the photo in Adobe Illustrator. Use the "Pen Tool" from the panel on the left-hand side to carefully trace the figure that is going to be caricatured. Once you have finished, navigate to the "Layers" panel on the bottom right, hold down "control" on your keyboard, and click the icon of the image in the panel. This will split the portion you have traced and the background into two different layers.
Step 4
Click the layer with the background-less image and then click the "J" key on your keyboard while holding down the "control" key. This will move the image to a whole new layer. Click the eye icon next to the photo with a background to turn it off.
Step 5
Create multiple new layers in the "Layers" panel. Title them after all the major parts of the picture that will need to be traced, for example "hair" and "eyes." Work within each layer, using the "Pen Tool," to carefully trace the outline of each feature. Make sure the stroke is set to 0 on the "Pen Tool."
Step 6
Once each major layer has been traced, fill it with color. Choose whatever colors you like from the "Colors" panel and use the "Fill" tool to color in each tracing. Once you have colored them all, turn off the layer with the photo using the eye icon.
Step 7
Choose "Export" under the "File" menu to save the file to your computer as an image file. Save it in the .JPG format if you are not sure which format to use.
Things You'll Need
Computer

Digital photo

Internet access

Adobe Illustrator
Tip
A caricature exaggerates and emphasizes certain parts of the human figure, typically the face and head. To make your caricature humorous, pick physical characteristics to enlarge or shrink according to caricaturist Dick Kulpa, known as Captain Cartoon. Features can include: Nose Mouth and expressions from smile to frown Ears Eyes Hair style Hands and what they hold Props and background.