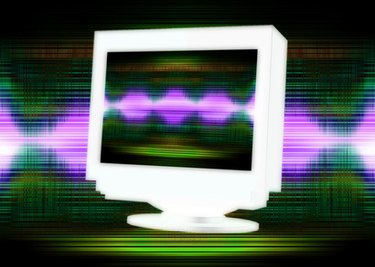 A full-screen Web page maximizes the amount of space a Web developer can use to display his site. Full-screen Web pages are particularly useful for photographers and online retailers who want to show a large amount of content. Learn how to make a full-screen Web page with a few simple lines of HTML code.
Step 1
Open your Web page in an HTML editor (e.g. Adobe Dreamweaver) or in a plain text editor (e.g. TextEdit on a Mac or Notepad on a Windows PC). Scroll to the top of the document.
Step 2
Under the
line, open a new script by typing "" (without quotation marks) at the end of the string of text entered in Step 3.
Step 5
Type "
" (without outer quotation marks) immediately before the closing tag.
Step 6
Set the Web page itself to full-screen size. Locate the first
tag. Right before the closing symbol, type "style="width:100%;"" (without the outer quotation marks). This expands the HTML to match the width and height of the window.
Step 7
Save the file and upload it to your Web host using the FTP software of your choice. Popular FTP programs include Cyberduck (on a Mac) and Fetch (on a Windows PC). Most Web hosts, such as 1&1 and GoDaddy, support FTP uploading. If your Web server does not support the FTP protocol, sign-in to your server account and manually upload the Web page from within your account.