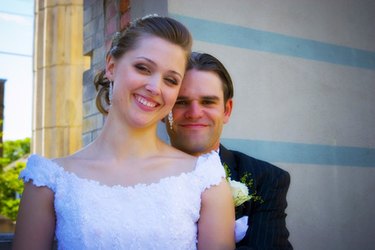 A photo montage is a great way to preserve memories and make great gifts for events such as weddings and graduations. Putting one together from photos and music on your hard drive is simple with the right tools.
Making Your Photo Montage
Step 1
Pick the music for your montage. Three or four minutes, about the length of one song, is a good length that will help ensure viewers don't get bored and that you don't run out of photos.
Step 2
Divide the number of seconds in the song by four. This is a good approximation for the number of photos you will need.
Step 3
Locate the photos you wish to use and decide what order you would like them to go in.
Step 4
Open Windows Live Movie Maker (or another program of your choice) and start a new project.
Step 5
Import your photos, dragging and dropping them into the storyboard.
Step 6
Click the AutoMovie button, which will automatically add a title and transitions to your montage. It will also prompt you to upload the music you wish to use.
Step 7
Tweak the montage if you wish using the other menu functions or save the completed montage.
Things You'll Need
Digital Photos

Mp3 music files

Windows Live Movie Maker or another movie or slide show program of your choice
Tip
Keeping the length a photo is on the screen to between three and five seconds will keep the montage from dragging on and boring viewers.
Select a song that is particularly meaningful to the people included or that reflects the emotional tone of the photos or event.