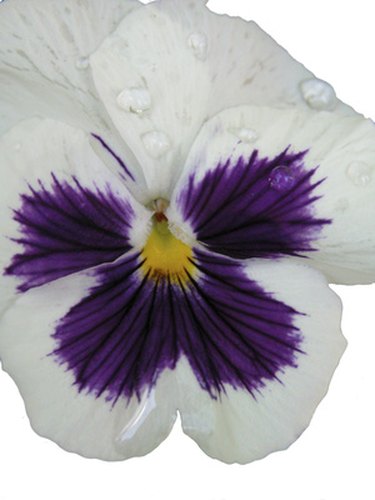 You can use a variety of graphic design programs to create transparency within a given photo, deleting a cluttered background--for example--and isolating an object in the foreground. Then you can save the digitally altered image using a file extension designed specifically to maintain a picture's transparency. Although you can use the industry standard of Adobe Photoshop to complete the task, you can also use a Microsoft-native program such as Publisher--one that you may already have on your computer. Additionally, you can download and use the free editor GIMP--a public domain alternative to Photoshop--in order to accomplish the feat.
Step 1
Open the graphics design program of your choice, and insert the photo you want to edit by selecting "File," then "Open" or "Insert." Locate the picture on your computer and click "Open." If you desire, use the "Move" tool to center your picture or align it as otherwise desired.
Step 2
Select the portion of the photo that you want to eliminate. If the background is one solid color, for example, you can use Publisher's "Set Transparent Color" tool located on the picture toolbar to click on the unwanted color and have it highlighted. You can also find a similar "Select by Color Tool" in GIMP and Photoshop, or you can use the "Scissors Select Tool" to isolate the selection you want to make transparent.
Step 3
Delete the selection. If needed, use Photoshop or GIMP's "Eraser Tool" to remove any additional excess after you use the "Delete" key to remove what you selected. You can adjust the eraser's effect by changing the brush type and scale, and you can also check settings such as "Fade out" and "Hard edge."
Step 4
Save your edited photo using a file extension that supports transparency, such as ".png" or ".gif."
Things You'll Need
Computer

Graphics editor

Digital photo
Tip
Depending on your defaults, opening a picture in GIMP or Photoshop may insert it as the background with no transparent alpha channel. If needed, select "Layer," then "Transparency" and "Add Alpha Channel" before you begin to select and try to delete portions of your photo.
Warning
If you want to keep your original photo intact, be sure to save your changes under a new file name.