Charter Communications is a service provider of high-speed internet, cable television and telephone service. Charter services over 5.5 million customers across 27 states. If you have internet service with Charter, you can make Charter.net your homepage. Making Charter.net your homepage will give you easy access to your e-mail account, local or national news and weather updates.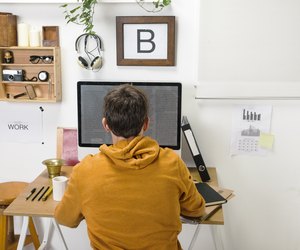 credit: BONNINSTUDIO/iStock/Getty Images
Step
Open your Web browser and select "Tools," usually located at the top part of your browser screen.
Step
Select "Options" to view your Internet preferences, including your homepage settings. Delete the homepage currently set, and then type "http://www.charter.net" in its place.
Step
Click "Ok" to save your changes. Close your web browser, and then reopen it. Make sure the homepage is Charter.net.
Step
Sign into your account and personalize your homepage settings. You can choose which items will displayed on the homepage, from news and weather to sports.