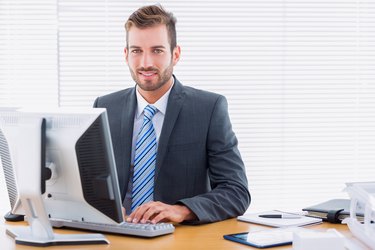 ESET NOD32 Antivirus and ESET Smart Security protects your computer from viruses, Trojans and other forms of malicious software. It will inspect every website you visit, email you receive, file you download and disc inserted into your computer. NOD32 will also periodically scan your entire computer in case a virus manages to slip past undetected. Real-time monitoring, however, "can occasionally cause abnormal system behavior" with certain types of applications, according to ESET, the program's developer. NOD32 provides an exclusion list onto which you may add programs and files you want NOD32 to ignore.
Step 1
Launch ESET Smart Security or ESET NOD32 Antivirus on your computer. To do this quickly, open the Windows 8 Search field by pressing the Windows and Q buttons simultaneously. Type "eset" and then select "ESET Smart Security" from the search results. By default, ESET software runs in "Standard Mode." Switch to "Advanced Mode" by pressing F5.
Step 2
Click "Setup" in the upper-right corner of the application window and select "Advanced Setup." Browse through the options list and click on the "+" next to "Antivirus and antispyware" to open another set of options. Then select "Exclusions."
Step 3
Click the "Add" button and browse for the file or directory you want to exclude from virus monitoring. Click "OK" to add it to the exclusion list. You may modify this exclusion in the future by clicking "Edit" or delete it by clicking "Remove."
Step 4
Navigate back to the "Advanced Setup" menu. Select "Web access protection" under "Antivirus and antispyware" if you are excluding an application that accesses a network protocol, such as HTTP or FTP. Click on "Web browsers" to see if NOD32 detects the program. If so, click the check box to mark it with a red "X." Otherwise, click the "Add" button to manually locate the .exe file for the application you want NOD32 to ignore. Click "OK" to close the "Advanced Setup" Menu.