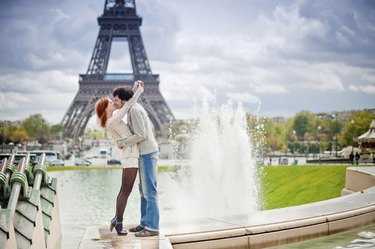 Updating your relationship status on Facebook is an easy way to let your friends and family know you are in a serious relationship with your partner. You can update your status from single to "in a relationship" or even to "married." Changing your status is easy to do, but the other person will have to confirm the relationship before it is displayed in your information.
Step 1
Log into your Facebook account and click "Update Info."
Step 2
Click "Edit" next to "Relationship Status" in the "Basic Information" section. Choose the appropriate relationship status from the drop-down menu.
Step 3
Type in the name of the person you are in a relationship with. This sends a message to that person asking him or her to verify the relationship status. You can optionally enter an anniversary date as well.
Step 4
Change the group of people you want to see this update using the Audience Selector tool. This way you can choose to hide this announcement from some people on your friends list. This step is completely optional.