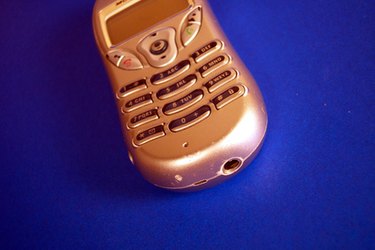 Ringback tones, or ringtones, are used to replace the standard ringer you hear when a call is placed to your mobile phone. You can create and upload your own tones to your mobile phone. Media files such as MP3s and WAVs can be converted to ringback tones using a ringback tone making website such as Make Your Own Ringtone. The tones can be made within a few minutes without the need to download any special software.
Step 1
Access a ringback tone making website such as Ventones or Myxer and register for an account. Most websites offer membership at no charge. You may be required to provide details such as your email address and mobile phone number to register.
Step 2
Select the option to create a free ringback tone from the site's menu. Depending on the site, you may need to select "Create Ringtone" or "Make Ringtone."
Step 3
Select "Upload" and choose a media file to convert to a ringback tone. You can select either a MP3 or WAV file. Wait for the file to be uploaded to the website.
Step 4
Edit the media file to select the portion to be converted to a ringback tone. Most websites require you to drag a bar over the media file's timeline to select the clip to be converted.
Step 5
Enter a name for the ringtone and select "Save to Computer" or "Download." The file will be downloaded to a folder on your computer.
Step 6
Connect your mobile phone to your computer using a USB cable. Wait for the computer to recognize your phone and download the necessary drivers for the phone. The drivers will be automatically installed. A notification message appears in the lower-right corner of your screen when the installation is complete.
Step 7
Click "Start" and select "My Computer." Double-click the icon representing your phone to open its folder.
Step 8
Open the folder containing the ringback tone you created. Drag the tone to the phone's open folder. Release the tone in the open folder to add it to your mobile phone.
Tip
Depending on the ringback tone making website you select, you may be able to send the tone directly to your phone through a text message. If you prefer this method, select "Send to Phone" instead of "Save to Computer." Download the ringback tone from the link contained in a text message you should receive on your mobile phone.