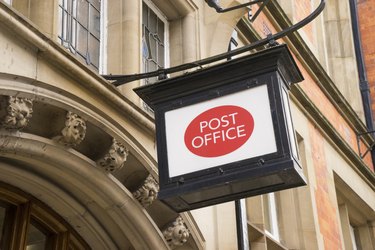 If you need to obtain past addresses, do not contact your local post office. Policy changes have eliminated the keeping of previous address records at local post offices. These changes occurred because of customer confidentiality and coincided with the installation of a computerized forwarding system from central mail-processing locations. Once an individual submits a change of address to the postal service, employees can only see the new address. But it's still possible to obtain past addresses from the post office.
Documented Sources
Step 1
Type or write a request for specific information. If you are seeking old addresses for an individual, specify the name, current address and number of years for which you are requesting an address. If you are requesting the past address designation for a specific place where a utility company has changed the address, indicate the current address. Make sure your request states that you are seeking information under the Freedom of Information Act.
Step 2
Mail or fax your written request to the following address:
Manager, Records Office U.S. Postal Service 475 L'Enfant Plaza S.W., Room 5821 Washington DC 20260-5821
Send your fax to the Manager of Records Office at (202) 268-5353.
Step 3
Pay fees to the records office. The records office charges $32 an hour to search and review. They also charge 15 cents for each page they copy for you. Other fees may apply as well.
Other Options
Step 1
Review the names on bulk rate mail that is delivered. Bulk rate mail, such as advertising, is addressed to a specific name or current resident. Therefore, items may be delivered to the address under the previous owners' names. Items may also be delivered that contain previous addresses for your location. In some cases, utility companies have changed street numbers.
Step 2
Ask the mail carrier. When mail carriers have delivered the same mail route for several years, they often remember old addresses. This will only be an oral response.
Step 3
Check with the local postmaster for previous addresses used for the same house. The local postmaster cannot give out names.