Some computer software, like peer-to-peer downloading applications and video games, use alternative Internet ports in order to provide the best possible performance. By using alternative ports, these programs can provide dedicated connections between your computer and outside networks. To ensure best performance, set these ports to open on your router.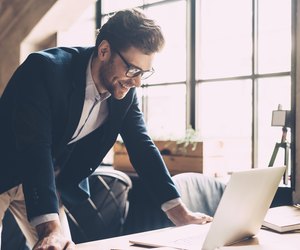 credit: g-stockstudio/iStock/Getty Images
Step
Click the Windows-logo "Start" button on the lower-left-hand corner of the screen. Type "cmd" into the search box located at the bottom of the menu and then press "Enter."
Step
Type "ipconfig" (without quotes) and then press "Enter."
Step
Note the "Default Gateway" and the "IP Address." You will need these addresses for later steps.
Step
Lanuch a Web browser, type the default gateway IP address into the address bar and then press "Enter."
Step
Type "admin" as the "User Name" and "1234" as the password and then click "OK." These are the factory default credentials for Arris modems.
Step
Click "Firewall," located at the left side of the Arris administrative panel, and then click "Virtual Servers."
Step
Click "Enable" for the first slot in the main display area, then type the required information. "Description" is the user-defined title for the port forwarding task, "Inbound Port" is the port range you would like to open, "Private IP Address" is the IP address you noted in Step 3, and "Private Port" can be left blank.
Step
Click "Save" located at the top once you have configured the ports you wish to have open on your Arris modem. This restarts the modem; the ports are now open.