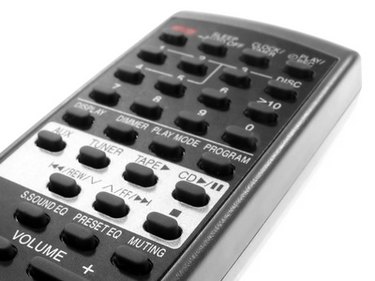 A Vizio remote is a remote control designed to work with Vizio televisions and electronic products. Vizio manufactures individual remotes designed to be used only with the manufactured product, or an all-in-one remote that can be programmed to be used with up to four different Vizio products. The only part of a Vizio remote that can be opened is the battery compartment. The battery compartment should be opened to change and remove batteries.
Step 1
Flip the remote control over so the back side is facing upward.
Step 2
Slide the battery housing unit cover downward. This will remove the cover.
Step 3
Remove the batteries. Insert new batteries, following the +/- marks on the battery housing unit.
Step 4
Place the cover at the bottom of remote. Slide upward until the cover is firmly and securely in place.