Croc's Clogs or Crocband, along with Jibbitz charms, create personalized Croc shoes. Jibbitz charms, the invention of Sheri Schmelzer, are tiny decorative snaps that fit into the holes on top of Crocs. You can find Jibbitz charms in many styles—from soccer balls to martini glasses to daisies to a Superman symbol and more to match your personality and interests.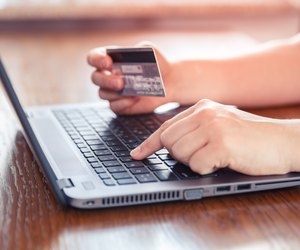 credit: Łukasz Szczepański/iStock/Getty Images
Step
Visit Crocs (see References). Click on Women, Men, Girls or Boys on the category bar. Pick Clogs or Crocband from the Footwear panel on the left side of the screen. Clogs and some Crocband styles have holes for Jibbitz personalization. Choose your style, color, size and quantity. Add to cart.
Step
Click on Jibbitz on the category bar to order personalized Croc shoes. Pick a category found on the left side of the screen. Sort by Best Matches, Best Sellers, Price Low to High, Price High to Low, Product Name A-Z and Product Name Z-A to get to your choice faster.
Step
Choose a Jibbitz that fits your personality or the personality of the recipient. A music lover may like the "Nigel the Bass Player" Jibbitz. A fashion lover may like the "Flibberty Purse Ultra Violet" Jibbitz. A soccer lover may like "The American Soccer Ball" Jibbitz. Indicate the quantity and add to cart.