When making presentations in PowerPoint, configure videos to play in full-screen mode via PowerPoint's video option controls. PowerPoint also lets you customize videos to play either when clicked upon or automatically at the beginning of a slide.
Step 1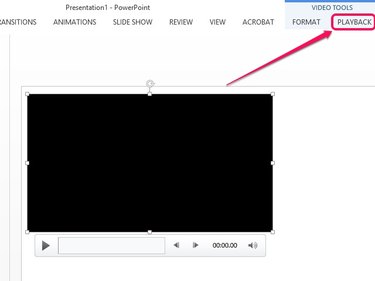 Click on a video to select it within the slide. In the Video Tools section that appears, click Playback.
Step 2
Check the box next to Play Full Screen on the Video Options group. The video plays in full-screen mode when making the presentation.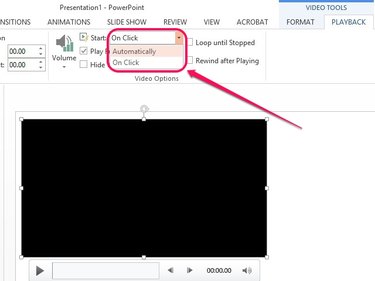 Optional: Click the pull-down menu next to Start, and then select either On Click to play the video when clicked upon, or Automatically to play the video as soon as the slide starts. By default, this option is set to On Click.