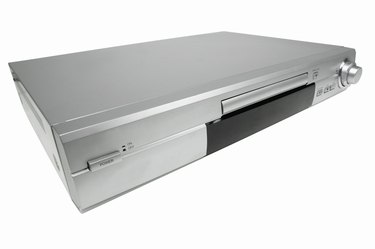 MP4, otherwise known as MPEG-4, is a video format that is most notibly used in portable video players such as the PSP and iPod. However, the format is readily acceptable on most video programs you use on your computer and it is even possible to play the video on a DVD player. The only requirement is that the MP4 be on either a video CD or DVD.
Step 1
Power on your computer and launch the CD/DVD burning software. You need to have the MP4 video on a disk for the DVD player to read it.
Step 2
Decide on if you want to burn a CD or a DVD. This may all depend on the size of the MP4 video file. If the MP4 video is larger than 700 megabytes you need to go with a DVD (700 megabytes is as much as a CD can hold).
Step 3
Select either video CD or video DVD on the menu of the burning software. Click and drag the MP4 video into the main viewing screen of the software, title the disk and click "Burn." The burning process will begin. Depending on the size of the video file, the burning process may take a few minutes.
Step 4
Remove the CD or DVD from the computer once it has finished burning. Power the DVD player on and insert the disk into the drive. Turn on the TV and switch it to the video setting for the DVD player.
Step 5
Wait for the MP4 video to load up on the television screen. Press the "Play" button on the DVD player to begin the playback.