Select DirecTV receivers can do much more than capture satellite-television signals. An HD-DVR model, for example, can connect to a computer network and stream media files, such as music, videos and pictures, as long as the computer is running Windows Media Player.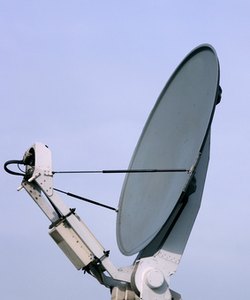 Step
Connect the DirecTV receiver to the router. Connect one end of the Ethernet cable to the connection in the back of the router and the other end into the back of the receiver.
Step
Select "Menu" on the receiver's remote.
Step
Click "Parental" > "Fav's" > "Setup."
Step
Go to "System Setup" > "Network Setup" > "Connect Now."
Step
Press "Continue" after you connect the receiver to the Internet. The message on the screen will read "Your receiver is connected to DIRECTV via the internet."
Step
Press "Done." The network setup process is complete.
Step
Go to the main menu from the DirecTV remote.
Step
Select "Music, Photos and More." The Media Share screen will appear.
Step
Select the type of media to stream: "Music," "Playlists," "Video" or "My Computers."
Step
Select the specific media file to stream. The media streams from the computer to the DirecTV receiver and onto your television screen.