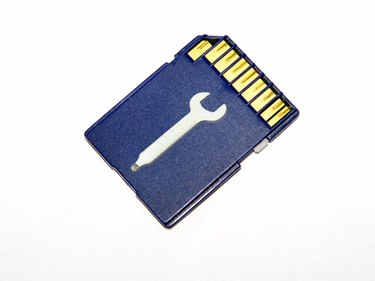 SD memory cards are used by most digital cameras to store images and video. Although you may choose to upload the content onto a computer, it is possible to view the information on a television. The TV you wish to display the images and videos on must have one of two connections: a pre-installed SD memory card reader or a USB connection port.
Step 1
Look over the television for an available SD card reader. An SD card reader is slightly larger than an inch wide and is usually offered on the front or side of the TV (if it has an SD card reader). If you are still not sure, check your TV's user manual.
Step 2
Connect the SD card reader into the USB port, located on the rear of the television, if the TV has a USB port.
Step 3
Insert the SD card into the SD card reader (either the USB connected or the built-in reader), then power on the television.
Step 4
Press "Input" on the remote control and choose "USB" or "SD," if using a built-in SD card reader. The information from the SD card now appears on the screen.