Microsoft Office gives you the ability to write and print your own checks. This aids in bookkeeping and allows you to instantly print checks for your home or business without the hassle of ordering checks and waiting for them to arrive.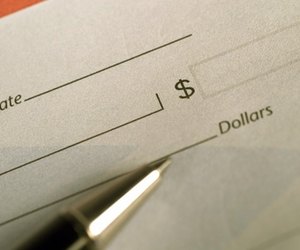 Write a Check
Step
Open Office Accounting and click "Write Checks" from the Banking menu.
Step
Enter the information to be printed on the check.
Step
Select the "To be printed" check box found on the right side of the form.
Step
Click "Save and New" to write another check, or "Save and Close" to close the check.
Print a Check
Step
Open the "Banking" menu and click "Print Checks."
Step
Select the bank account to withdrawal from in the "Account" field.
Step
Type a check number in the "Starting check no" box.
Step
Select the checks you want to print with the "Checks to be printed" list and click "Print."
Step
Confirm the check printed and click "Close."