WebEx is an online communication, collaboration and sharing tool that is sold by Cisco Systems, Inc. Users can create online meetings, events, training sessions and classes with WebEx. The WebEx Document Loader is a printer driver that is automatically installed when you install your WebEx software. It is used by WebEx to render or "print" your documents online.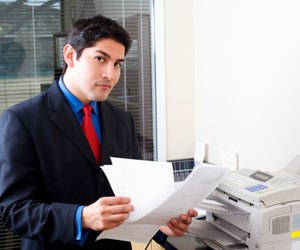 Step
Log in to your WebEx meeting at the scheduled time. You will see the WebEx Content Viewer, which is the WebEx host interface, for your meeting.
Step
Click on "File" and "Open" in the main menu at the top of the screen.
Step
Click on "Document." The document will appear in the left panel of the Content Viewer.
Step
Share your document--which has now been "printed" on-screen using the WebEx Document Loader--with other attendees.