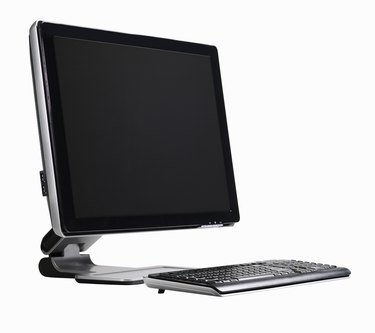 Logitech remotes use software to control your devices and add activity settings to the controls -- a far cry from programming your universal remote by pointing it to a device and entering a code. Using a Logitech Harmony 550 remote as the example in this article, it is actually quite easy to program your universal remote despite the difference in programming procedures.
Step 1
Turn on your computer and go to Logitech.com to download your Harmony remote's software onto your PC. Click on the "Products" link on the top of Logitech's Home page. Select "Remotes" -> "Harmony Remotes" from the drop-down menu and click on your remote model. Click "Support" and select "Downloads." Select your computer's operating system from the drop-down menu and download and install the Harmony remote software onto your PC.
Step 2
Open your new Harmony software and create a new account. Choose a user name and password and enter all of the requested information to set up your Harmony account. Harmony saves all your settings in an online account.
Step 3
Go to the "Devices" tab once your account set up is complete. Click the "Add Device" button. Select your first device from the drop-down menu. It will then populate the manufacturer section with a list of vendors. Select your device's manufacturer and type in the device model number.
Step 4
Click "Add Another Device" and repeat the steps to add all of the devices in your home entertainment system that you want your Harmony universal remote to control.
Step 5
Click the "Next" button once you've added the last device. Verify your model numbers. Click through the input selection screen for each device and verify the input settings. Click the "Next" button to go to the review page. Review all information to ensure it is accurate.
Step 6
Set up desired activities. Hit the "Activity" tab and click the "Add Activity" button. Select "Yes" to run the activity wizard. Answer the basic wizard questions and allow the software to set up the activity for you. Click "Done."
Step 7
Click the "Customize Buttons" option from the Activity panel if you want to tweak your remote buttons. View the list of buttons, and pick a device specific command for the button to execute. When you're finished, click "Done."
Step 8
Connect your new Harmony remote to your PC using a USB cable. Click the "Update Remote" button, and then click "Next." Once the progress bar fills up, your remote is ready. Test it out. If something isn't working right, reconnect it to your PC, tweak some settings and "Update Remote" again.