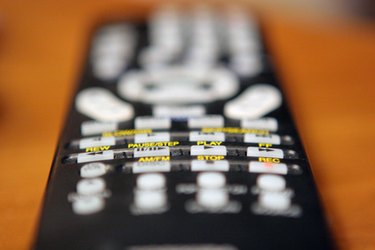 When changing channels on an Emerson television, you will flip through stations that do not load onto the screen. To avoid this issue and take out all the blanked out stations, it is possible to program the received digital channels to the Emerson TV so the blacked out channels do not load onto the screen. The process only takes a moment or two to complete and requires just the provided remote control.
Step 1
Power on the television system; press the "Menu" button on the remote control.
Step 2
Select "Setup," then choose "Channel."
Step 3
Select either "Cable" or "Antenna." If using a satellite connection, it falls under the "Cable" option.
Step 4
Choose "Digital Scan" and the Emerson scans over all the received stations, saving the data into the device's memory bank.
Step 5
Press "Enter" once the scan has finished. All the digital channels are now programmed directly into the Emerson TV.