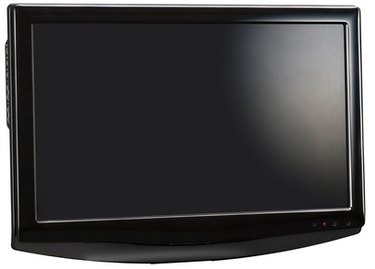 If you have a few friends over for a film and box of popcorn, create your own home cinema by projecting your TV onto a wall. The projector uses a bright light and lens system to project the image onto the wall. The image quality depends on the quality of the projection system, however newer models correct blurriness and the images are clear. Many also come with manual settings so that you can change the image display yourself.
The Video Projector
Step 1
Write down the specifications of your TV. Note the locations of the input and output sockets on the TV unit.
Step 2
Set a budget and shop around for a video projector that is compatible with your TV specifications. There are many products on the shelves or online that fit into different price ranges.
Step 3
Read reviews on websites such as Projector Review or Amazon to obtain feedback about the different products available. This helps you learn about the product's features, durability and reliability.
Step 4
Decide what features you need and which you don't. Power zoom, level of image quality, remote control or style are things to consider when choosing a product. Large brands such as LG, Mitsubishi and Canon have a wide range compared to smaller companies such as Acer and Cinetron, which provide basic projector units.
Step 5
Buy the projector and keep the warranty so you can contact the manufacturer or vendor if the projector does not fulfill its description. If you've managed to find a video projector in an op shop or at a discount sale you might not receive a warranty. Check with the vendor before you agree to buy the projector.
Step 6
Choose a suitable wall to project your TV onto. A large, blank, white wall is ideal. If you have patterned wallpaper, try covering the wall in a sheet as a cost-effective way of creating a screen. Don't forget to remove any paintings or pictures off the wall that would otherwise interfere with your viewing.
Step 7
Follow the set up instructions for the video projector. Point the projector at the wall space.
Step 8
Sit back and relax with a pizza, cup of tea or a couple of friends as you watch your favorite TV show 'on the big screen'.