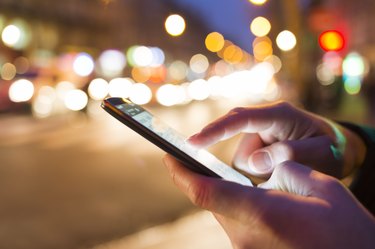 There are a lot of reasons why you might want to bug a cell phone. For instance if you suspect that your employees are sharing company secrets, you think your spouse is cheating on you or you want to know what teenagers are up to. So the question is how to put a bug in a cell phone. With today's technology it's as easy as installing a piece of software.
Step 1
Get FlexiSpy software. This program allows you to listen in on phone calls, record text messages, remotely control the phone via SMS, track the physical location of the phone and record and log the phone's activities as well as listen to the surroundings of the cell phone user. It will then take all of this information and secretly upload it to a password protected website so that you can download or review all of the information.
Step 2
Choose the version of the software that best suits you. As of 2009, this program costs between 100 euros to 250 euros depending on which version your wish to purchase. The lowest models will allow you to control the phone via SMS, and to log SMS messages and call details. However they will not permit you to listen to phone calls. Only the "Pro" version allows you to actually listen to phone calls.
Step 3
Plant the bug in the phone. After you have purchased the software, you will need to download it to the target phone. Note that the phone must be Internet enabled in order for the program to work. You will navigate to the site provided to you after purchase and you will need to enter the "flexikey," which will unlock the software and allow you to complete the installation and activate the software. Once the software is activated, it will log all of the call, SMS and location details to a password enabled website.
Step 4
Listen in on the target. After the software has been installed and the flexikey has been entered you can use SMS to activate the software and enable the various functions. The target phone will not see this activity. Once activated you can listen to the surroundings of the cell phone user, as well as intercept and listen into the target's phone calls.