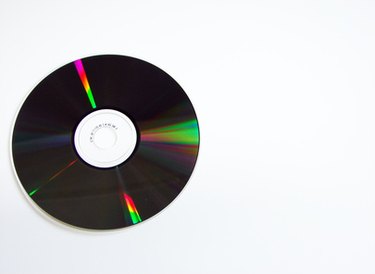 AT&T U-Verse is a cable service that offers users the ability to view cable channels through their televisions. For an additional fee, U-Verse users can also procure the services of a DVR, which will allow them to record and save programs they are not able to view live. With the use of a DVD recorder, these programs can be burned onto a DVD in order to store for a longer time.
Step 1
Use the DVR to record the program you want to burn. To do so, use the remote controller to enter the DVR section of the U-Verse. Select the program you wish to record. Press the "Record" button on your remote control. When the DVR asks you if you wish to record this, press "Yes."
Step 2
Connect the DVD recorder to the DVR. Make sure the audio/video cables are connecting the output from the DVR into the input of the DVD player. Then connect the output of the DVD player to the input of the television.
Step 3
Test the connection. Turn on the DVD player, the television and the DVR. Locate the correct channel that you need to view the television through (usually "Ch. 3," "Video," or an "Input" channel) and play the recorded program from the DVR. If you can see the program on the television, then the program is running through the DVD player.
Step 4
Record the program. Insert a blank DVD into the recorder. Press "Record" on your recorder to begin the recording process. Quickly restart the program on your DVR from the beginning. Allow the program to play in real time while the DVD recorder records it. When it is complete, press "Stop" on the DVD recorder and finalize the disc.
Things You'll Need
AT&T U-Verse with DVR

DVD Recorder

Blank DVDs

Audio/video cables
Warning
Make sure to check that the recorder made a successful DVD recording before erasing the program from your DVR.