Highly rated by users for reliability, quality and affordability, Toshiba's range of DVD recorders include large hard drive capacities and digital tuners built right into the unit. All models record and play multiple formats of DVD discs and select models support analog recording, which is an important consideration for people who have a large collection of VHS tapes they need to transfer.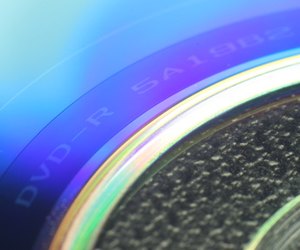 Since available functions vary between models, consult your user's manual for detailed instructions on how to operate your specific model. In this tutorial, the recording with the Toshiba's DKR40 standalone unit will be described.
Step
Connect the Toshiba DVD Recorder to your TV or cable/satellite box if you haven't done so already. For step-by-step instructions on how to hook the DVD Recorder into your existing home theater system, watch the video tutorial in Reference 2 below. Also check your user's manual for additional directions and connection diagrams.
Step
Run standard RCA cables or coaxial cables (preferred for better signal quality) from the source you wish to record/dub into your DVD Recorder.
For example, you may want to transfer video from your old VHS machine or camcorder to digital format, or make DVD copies of programs you previously recorded on your DVR unit. (Learn how to connect and record from DVR and TiVo to DVD in Reference 3 below.)
Your DVR has numerous inputs allowing you to connect a variety of sources: S-Video, Analog Audio, HDMI, Coaxial. To find detailed connection instructions for your Toshiba model, locate the user's manual for your specific model number in the Resources section. These can usually be downloaded free online or at Toshiba's website.
You can omit this step altogether if you purchase a VHS/DVD combo unit--Toshiba makes two such models: the DVR620 and DVR670.
Step
Install fresh batteries in the remote control included with your Toshiba DVD Recorder.
Step
Press the power button to turn the unit on and then hit "Setup" to access the main menu. This is where you will set your clock and timer (to record programs when you are away from home) and select your recording/playback preferences.
Step
Insert a blank recordable DVD into the recorder. Press "setup," then "format menu," to format the disc. The formatting process may take a couple of minutes.
(Note: this refers to the DKR40 Model; commands may vary slightly on other Toshiba models.)
Step
Select your recording mode. The DKR40 has five options: XP, which will record 60 minutes of video with virtually no quality loss; SP (120 minutes), LP (240 minutes), EP (360 minutes), and SLP (480 minutes, but very poor sound/video quality).
Step
Go to the Setup menu and choose any other options you want before recording on the disc, such as setting automatic chapter markers, video aspect ratio, and higher quality audio recording (XP setting only).
Step
Press the on/standby key on your remote to ready the unit for recording. (Make sure you have already selected the TV channel or input source you wish to record first.)
Step
Hit the "Rec" to start recording. Use "Pause" to edit out commercials during live broadcasts, or to temporarily stop recording.
Step
Press "Stop" when you are finished recording. Be patient while the DVD Recorder writes the information to disc; this may take several seconds to a minute or two, depending on the length of the recording.
Step
Add more tracks to your DVD if desired, or press "Finalize" to close the recording session when the disc is complete.
Don't forget to finalize the disc; it won't play on standard DVD players until it is finalized. Toshiba also has an auto finalize function that can take care of this automatically for you when discs are full; this option can be accessed though the Setup main menu.