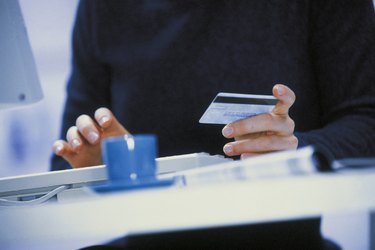 The Subway reloadable spending card is a convenient and secure way to pay for your meal visits to Subway restaurants. Subway cards are also convenient gifts for people on the go who like to choose from the healthier fast food choices. You can add money to Subway cards at any time and track the activity on your card from the Subway Cash Card management site.
Step 1
Launch your internet browser and navigate to the Subway Card site. Click the "Register" button at the bottom left of the page.
Step 2
Enter your name, email and password on the registration form. Input your personal information, including your zip code, birthday and security question for your account. Complete all of the fields in the registration form, then click "Submit."
Step 3
Check your mail on the email account you provided in the registration form. Click the link in the confirmation email to verify your account. Enter your email address and the password you supplied when you registered in the fields of the web page that loads from the email link. Click "Login."
Step 4
Click the "Add New Card" icon in the menu under the "Cards" banner. Enter the card number and the pin number associated with it in the fields provided. Click "Add Card." The card will now appear in the list below the "Cards" banner on your account page.