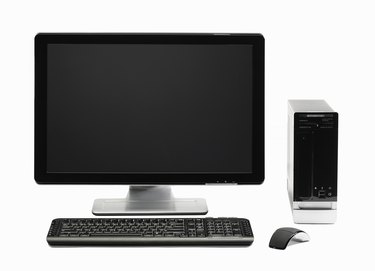 Microsoft Outlook is one of the most popular email clients for PCs That runs Windows. However, Outlook can stop functioning properly over time. If you are receiving numerous error messages when trying to use Outlook, you may need to reinstall it. Make sure to back up all personal data before reinstalling Outlook.
Step 1
Open the "Start" menu and click on the "Control Panel" icon.
Step 2
Double-click on the "Add or Remove Programs" icon. A new window will open with a list of all the applications installed on your computer.
Step 3
Scroll through the list until you find "Microsoft Office."
Step 4
Click on the "Change" button and wait for the installer program to load.
Step 5
Select the "Reinstall or Repair" option, and then hit "Next."
Step 6
Choose "Reinstall Office" and then click on the "Install" button. The program will begin reinstalling Outlook and other necessary software components.
Step 7
Hit the "OK" button when the installation process finishes.