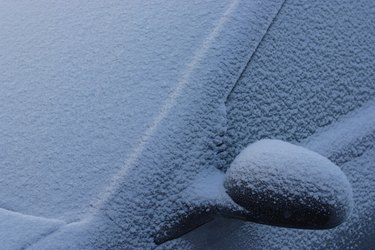 Starting a car remotely with an iPhone may seem like the technology of the future, but it's already available. Car owners who have Viper remote start systems installed can add a module called SmartStart to enable remote car starting via an iPhone app.
Step 1
Purchase and install the Viper SmartStart module in your Viper remote starter system. The module can be purchased at retailers such as Best Buy and Pacific Stereo (see Resources). Follow the included instructions to install the module into your car. If you're not comfortable doing the installation, a shop that handles car audio will usually agree to install the module for you -- for a price.
Step 2
Sign up for an account at the My SmartStart website (see Resources). A subscription is required to use the My SmartStart service, along with the iPhone app. As of the date of publication, the subscription is priced at $49.99 per year.
Step 3
Open the App Store on your iPhone. Find and download the Viper SmartStart app. When the installation is complete, launch the app.
Step 4
Tap the "SmartStart" button in the center of the app to start your car remotely.
Things You'll Need
Viper remote starter system

Computer with Internet access (for downloads)