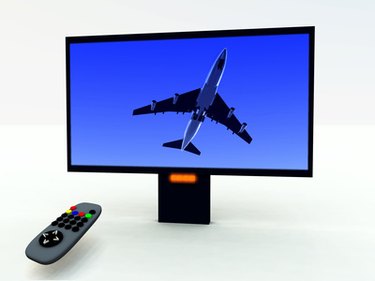 With the child lock activated on your TV, your children cannot watch TV shows or programs that are off-limits to them. A microchip known as the V-chip is responsible for the child lock feature. However, if you feel like you do not need the child lock anymore, you can remove this feature from your TV by entering a special code.
Step 1
Get the TV remote control and push the "Menu" button and select "Options."
Step 2
Select "Child Lock" from the "Options" list. On some televisions, the "Child Lock" is named "V-chip."
Step 3
Choose the "Remove Child Lock" selection. Highlight this and then hit the "Enter" button.
Step 4
Enter the four-digit code that you used when you activated the child lock feature. If you cannot remember it, your only option to deactivate the child lock is to reset the TV. The instructions for resetting a TV is written on the user's manual of the TV.
Step 5
Exit the TV menu once you have entered the four-digit code. To do this, press the "Exit" or "Menu" button on the TV's remote control.