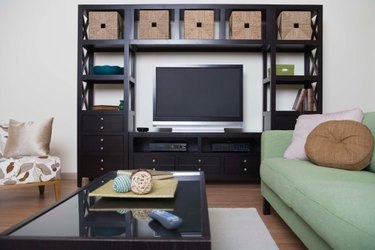 The Dell E6500 Latitude Laptop has an E-Port on the bottom of the computer. This port lets you dock the Dell E6500 on a compatible docking station for display onto a television, monitor or projector. When docked, the laptop is automatically hooked up to any keyboards or mice plugged into the docking station, letting you use the laptop as if it were a desktop computer. When you're finished using the docking station, you can remove the Dell E6500, which lets you use the computer as a laptop again.
Step 1
Turn off your Dell E6500 laptop before removing it from the docking station.
Step 2
Press and hold on the "Eject" tab, located on the right-hand side of the docking station. This button releases the laptop from its locked position on the dock.
Step 3
Pull the Dell E6500 laptop upward, disconnecting the E-Port from the docking station. The laptop is designed to pull straight upward; do not move it side to side.