The longer an Access database has been stored, the greater sense it makes to reset it with a new password. Just the sheer notion of wanting to remove this security key indicates that the data must be of some value, or else you would delete the file, right? Additionally, if the records have been compromised, or if they are even suspected of being tampered with, you are validated in removing the transparent password.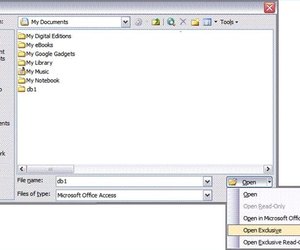 Step
Open the MS Access software and select "File," and then choose "Open" from the toolbar menu.
Step
Press the down arrow next to "Open" located beside the File Name text box, and then choose "Open Exclusive."
Step
Select "Tools" from the toolbar menu, and then pick "Security" and "Unset Database Password."
Step
Type in the password and click "OK" to remove it from the database file.