Anything you can do to save space and lesson congestion on your computer is good. So it makes perfect sense to delete an unused USB (Universal Serial Bus) printer port when it is no longer required. Also, typically, the "Port/Description/Printer" list box contains room to view up to eight printer ports. To see the remaining ones, you have to scroll down. That's enough incentive to remove those outdated ports: You save a few seconds in scrolling and therefore locate the printer port you need much faster if you need to troubleshoot it.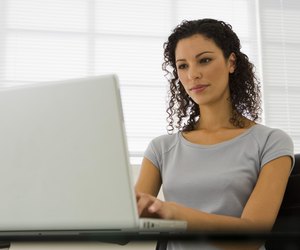 credit: Pixland/Pixland/Getty Images
Step
Unplug the USB printer from the computer.
Step
Click "Start" and then click the "Control Panel."
Step
Select "Printers and Other Hardware."
Step
Select the printer with the USB port that you would like to remove.
Step
Click "Printers" and then select "Properties."
Step
Go to the "Ports" tab and then highlight the USB port.
Step
Click "Delete Port" and then click "Apply" and then "OK."